Posted by K9 Active on Mar 24, 2021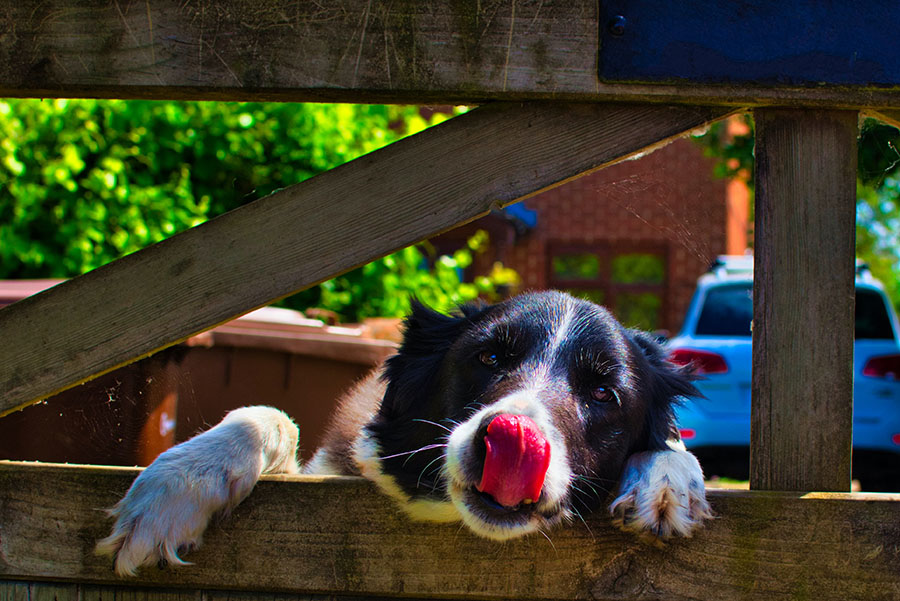 If you use social media you will have noticed the increasing number of posts regarding missing and stolen dogs across the UK. According to DogLost.co.uk, although any dogs can be a target, a significant portion of these dogs are desierable, popular breeds and gundogs. More owners are reporting suspicious behaviour, people approaching them and violence from strangers even in broad daylight on their daily walks. During the last year in lockdown there has been a significant 170% increase of dog thefts in the UK, and sadly only about 1% of these cases end up in court. It is known that dogs are usually stolen for selling and breeding. It's important to remember that although this number is large, it certainly won't affect everyone - but we do need to be aware and take care.
What can you do to reduce the risk?
By taking some simple precautions and being vigilant you can help keep your dog safe and reduce the risks.
Never leave your dog unattended, whether that's outside a shop or inside a car.
If your dog is being left at home, make sure they are secure. If your dog uses an outdoor kennel make sure it is padlocked and you may want to consider CCTV if you have Gundogs in outdoor runs.
Make sure your garden is secure and try not to leave them out there unattended, over 50% of dogs go missing from their own property.
More dogs are being stolen whilst out walking with their owners, keep your dog safe and close with a strong, short lead like the Knot-A-Long Leash or Knot-A-Leash by Ruffwear. The clips on these leashes are secured with a locking carabiner clip making it harder for someone to quickly or sneakily unclip them.
Be cautious about the details you share about your pet on social media. While we all like to post pictures and comments about our canine companions it can draw attention to your dog. You should also be careful about giving indications of regular routines such as where and when you walk your dog or when your dog will be home alone.
Be vigilant. If you see suspicious vehicles, markings or people in your area remember to take photos and a note of registration details. If you are concerned you can always have an informal talk with your local police officer. In rural areas dog theft is part of local officers briefing and you may find there will be a designated contact for this type of incident.
Be very wary of strangers asking lots of questions about your dog, or strangers hovering around or following
Ensure your dog is microchipped - this has been compulsory from the 6th of April 2016. And remember to keep it up to date.
If you are not intending to breed from your dog then consider having them neutered.
Be extra careful if your dog is pregnant or if you have a litter of puppies
Make sure you have photographs of your dogs, showing any distinguishable markings on their coat and face
Take the time to practice your recall, learn more about how to use toys to train your dog here.
What to do if your dog goes missing or is stolen.
If you are unfortunate enough to find yourself in the position where your dog has gone missing and especially if you suspect they have been stolen then it is important to act quickly.
Phone 101 to report a stolen or missing dog, or 999 if you are witnessing a crime.
Contact your local dog warden and police, bearing in mind that if you are close to a county border then you may have to contact more than one. If you think your dog has been stolen then ensure that you get a crime reference number from the police.
Notify Petlog or your dog's microchip database to alert them
Contact DogLost.co.uk who will help publicise your dog, provide posters, support and other resources if you need them.
Contact local vets, rescue centres, dog walkers and other dog related business to help spread the word.
Post the details of where and when your dog went missing on social media along with a description of your dog and photos, ensuring your post is made public so others can share it amongst their contacts. There are many "Missing Dog" pages and groups on social media which can help spread the word.
Keep talking to dog wardens, rescue centres and others bearing in mind that some dogs who have gone missing in one part of the country have turned up several hundred miles away sometime later.
It is important to make sure you have up-to-date photos of your dog, especially showing any unusual markings. It makes the job of anyone trying to identify your dog so much easier if they have clear photos to refer to rather than relying on a verbal description which can be open to interpretation. Your photos can be uploaded to DogLost UK and shared far and wide on social media which will be a great help should you ever find yourself in this situation.
Crimewatch Live recently released a 7 minute report on the increasing rise of Dog Theft in the UK which you can watch below.
We hope these tips were helpful, you can save this post to your bookmarks or take screenshots so you always have it handy, just in case! Take care and stay safe.
The K9 Active Team