Posted by K9 Active on Aug 24, 2023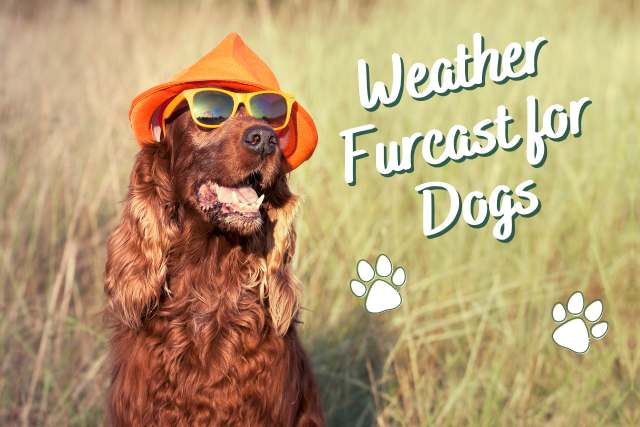 Petplan, the UK's largest pet insurance provider, has launched a groundbreaking interactive 'Weather Furcast' for dogs. This digital tool, hosted on Petplan.co.uk, updates in real time to show when it is and isn't safe to walk dogs, helping owners make informed choices this summer.
Surprising Survey Results
The launch comes as new research reveals some startling statistics about UK dog owners' awareness of summer pet care:
64% were unaware that cloudy but humid weather could be hazardous to their pups.
Nearly 10% would walk their dog in 28-degree heat – a hazardous temperature for all dogs.

Only 25% correctly identified 23 degrees as the turning point at which owners should exercise caution.
78% incorrectly believe it's safe to place a wet towel over their pet in the case of heatstroke.
30% wouldn't recognise heavy panting as a sign of heatstroke.
These findings highlight the need for better education and awareness among pet owners.
How the Weather Furcast Works
Dog owners can head to the Weather Furcast for advice, selecting their dog type from small, medium, large, and high-risk breeds, as well as their local region. The current temperature in their area will display on the map, alongside a red, amber, or green paw print symbol and furmometer, letting them know whether it's safe to go out or stay indoors.
Expert Insights
Brian Faulkner, RCVS-registered Veterinary Surgeon and Petplan spokesperson, said, "Pet owners across the country have the best intentions when it comes to summer pet care, but in the UK, we're not yet accustomed to the higher summer temperatures we often now see. Petplan's new Furcast tool aims to help take uncertainty out of the equation."
Conclusion
With 15% of dog owners having had to visit the vets due to heat-related illness and summer-related injuries, and 50% planning to spend this Bank Holiday weekend outdoors with their pooch, Petplan's Weather Furcast is a timely and essential tool.
For more information and to try the Weather Furcast tool, visit Petplan's Summer Tips for Pets.