Posted by Zena Conkey on Apr 24, 2020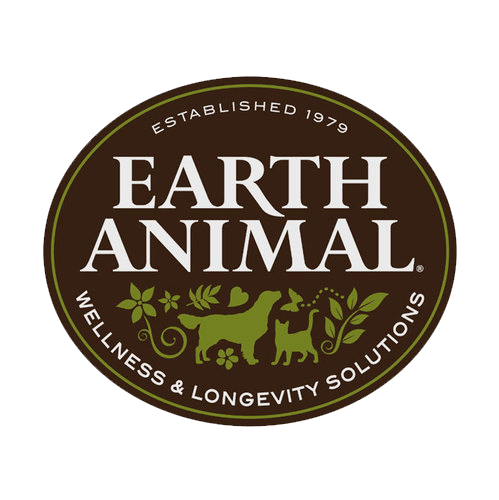 No-Hide® Chews are the first healthy alternative to rawhide.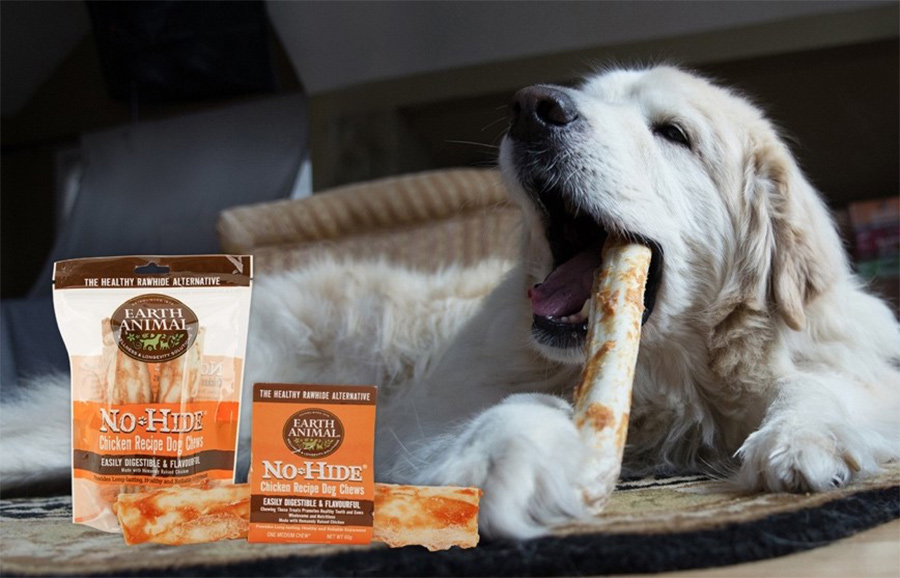 Earth Animal's range of revolutionary dog chews — which are already a huge hit with US canines and their health-conscious 'pawrents' — are now available to our four-legged friends in the UK.
The award-winning No-Hide® Wholesome Chews are the healthy, hand-rolled, and heavenly alternative to rawhide. They're made with just six simple, natural ingredients: brown rice flour, organic eggs, olive oil, banana, pineapple stem and agar-agar (vegetable gelatine) ­­­— plus, one flavour-bursting protein. And, they are the first of their kind.
The easily digestible and long-lasting chews are completely free of animal hide, bleaches and chemicals — so you can be happy knowing your much-loved pet is getting a nutritious and delicious experience.
Hand-rolled in Lancaster County, Pennsylvania, USA, No-Hide® Chews are available in four sizes and three delicious flavours — including humanely raised chicken, grass-fed beef, and wild-caught Atlantic Salmon.
No-Hide® Wholesome Chews are part of Earth Animal's range of vet-formulated pet products, which have all been innovated to ensure the health and happiness of dogs and cats.
As one of the most sustainably pet companies in the in the U.S., Earth Animal is dedicated to caring for animals, people, and the Earth. They are committed to being the most earnest, mindful, and trusted company in the industry by exploring another way — a more humane, natural, and effective way to change things for the better, one Earth Animal at a time.
By combining science with nature, they've crafted Earth Animal into a company whose mission is to create an exceptional family of products that reflects their passion for ensuring animals live their healthiest, happiest, love-filled lives every single day they grace the Earth.
Sam Noble, Head of International at Earth Animal, said: "We are on a mission to create a more humane, more natural, and more effective solutions for fellow Earth Animals all around the world. No-Hide ® is a much-loved example of this in the US and we are incredibly excited for dogs in the UK to finally experience this delicious and wholesome alternative to rawhide."
All three of Earth Animal No-hide Chews are available through K9 Active online and in store starting at just £3.89