Posted by K9 Active on Jun 01, 2023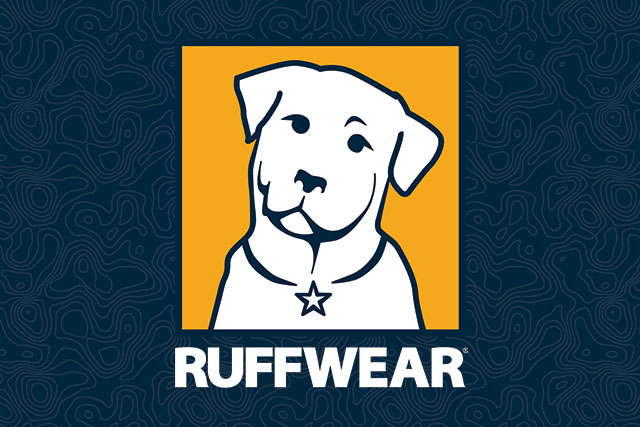 At K9 Active, we're thrilled to showcase Ruffwear, a brand committed to enhancing the outdoor experiences of dogs and their human companions. With a focus on innovation, ethical practices, and a commitment to both you and your dog, Ruffwear consistently delivers top-notch gear for all your canine adventures.
A Brief Background on Ruffwear
Ruffwear was born in Southern California around 1994 and later relocated to Bend, Oregon, by owner and founder Patrick Kruse. Bend, a high-desert mountain town surrounded by diverse landscapes, serves as the perfect testing ground for Ruffwear's outdoor performance dog gear.
The company began with a waterproof, collapsible dog bowl and has since expanded to a range of products designed to meet customer needs. From dog packs and life jackets to boots, harnesses, and apparel, Ruffwear fills a niche unaddressed by competitors, utilising high-performance materials and hardware typically found in human gear.
Ruffwear's Journey: A Path Less Travelled
Ruffwear's journey is a testament to the brand's commitment to creating products that enhance and inspire outdoor adventures for dogs and their human companions. From Patrick's early years, dogs have been integral family members, instilling in him a deep appreciation of the bonds four-legged friends have in our lives.
Patrick's passion for the outdoors and his desire to include his canine companions in his adventures led to the creation of Ruffwear. The brand's history is filled with milestones that reflect its dedication to innovation, sustainability, and the creation of high-quality dog gear.
Ruffwear's Design Philosophy: Gear from a Dog's Perspective
Ruffwear believes that a dog's gear should perform just as well as our own. They use technical fabrics with an athletic fit to guide us to the edge of exploration. Every Ruffwear leash is custom-designed, with webbing patterns inspired by our favourite wild places and secure, ergonomically-crafted hardware. They partner with Vibram® to engineer outsoles for year-round trail conditions, allowing outdoor adventurers to forge new paths and take the trail less travelled.
Ruffwear's Sustainability Journey
Sustainability is at the core of how Ruffwear does business. They are committed to a continuing process of reviewing and improving their product and practices to increase the positive impacts of their business while reducing unnecessary harm. They have joined forces with organisations like The Conservation Alliance and the Outdoor Industry Association's Climate Action Corps to preserve and protect the places where we live and play.
An Exclusive Interview with Ruffwear
To give our readers a closer look at Ruffwear, we recently caught up with the team for an insightful conversation:
Q: What is Ruffwear's mission and brand ethos?
A: Our mission is to create performance products that enhance and inspire outdoor adventures for dogs and their human companions. We believe in improving the quality of life for both dogs and humans by encouraging shared experiences and exploration in the great outdoors.
Q: How extensive is Ruffwear's product range?
A: We offer around 300 SKUs, including dog apparel, boots, beds, bowls, collars, leashes, harnesses, packs, life jackets, safety gear, and toys.
Q: Are there any dogs associated with Ruffwear's brand history?
A: Otis, an Australian Cattle Dog, accompanied Patrick during Ruffwear's early years and played a significant role in product testing. Our logo dog, Ursula, a stray Rottweiler mix, was a special part of Patrick's life and inspired the brand.
Q: Does Patrick Kruse still work within the company?
A: Yes, Patrick is actively involved in Research & Development and serves as an integral part of the Product Development Team.
Q: Do you have any famous customers or brand ambassadors?
A: We have brand ambassadors who are well-known in their circles. You can learn more about them on our Ambassador page: https://www.ruffwear.com/Ruffwear-Ambassadors
Q: What are Ruffwear's future plans?
A: We aim to continue reaching customers who love dogs and enjoy adventuring with their canine companions. With a great formula, passionate employees, and partners, we're confident in our bright future!
A special thanks to Ruffwear for sharing their story with us. We're excited to support this exceptional brand and help our customers and their dogs enjoy the best outdoor experiences possible.