Posted by K9 Active on Jul 01, 2023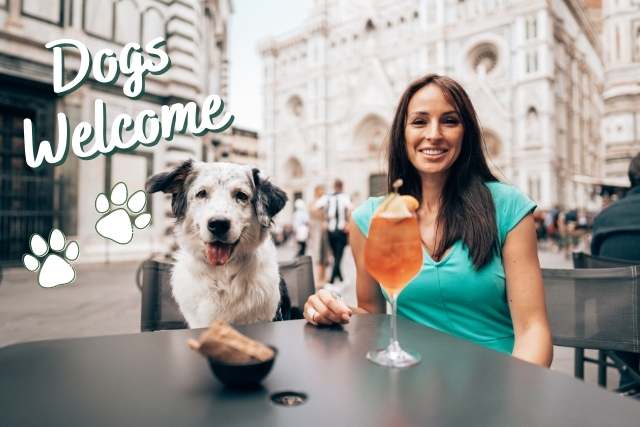 As dog owners, we know that our furry friends are more than just pets - they're part of the family. And just like any family member, they deserve to be included in our outings, even when it comes to dining out. Thankfully, the UK is home to a plethora of dog-friendly restaurants and pubs that welcome our four-legged companions with open arms.
In this blog post, we'll guide you through some of the best dog-friendly dining spots across the UK, with the help of two fantastic resources: DogFriendly and Dugs Welcome.
Why Choose Dog-Friendly Dining?
Choosing a dog-friendly restaurant or pub isn't just about convenience; it's about creating memorable experiences with your pet. It's about the joy of seeing your dog's tail wag as they explore a new environment, the fun of introducing them to other patrons (and their pets), and the comfort of knowing they're welcome and catered for.
Finding the Perfect Spot with DogFriendly
DogFriendly is a comprehensive resource with a database of over 50,000 businesses, including hotels, pubs, and restaurants, that truly welcome dogs. Their team contacts every business annually to ensure they maintain their dog-friendly status.
From cosy country pubs to chic city eateries, DogFriendly can help you find the perfect spot to dine with your dog. Simply visit their website, choose your location, and start exploring the dog-friendly dining options in your area.
Exploring Local Gems with Dugs Welcome
Dugs n' Pubs is another fantastic resource for dog owners. This dog-friendly guide focuses on pubs, cafes, shops, accommodation, and days out, making it a great tool for planning a full day of dog-friendly activities.
Their website and mobile app make it easy to discover local gems where your dog is not just allowed, but truly welcome. Whether you're looking for a pub with a roaring fire for a winter's day or a cafe with a sunny terrace for a summer afternoon, Dugs Welcome has got you covered.
Tips for Dining Out with Your Dog
When dining out with your dog, it's important to ensure they're well-behaved and comfortable. Here are a few tips:
Make sure your dog is comfortable with crowds and noise. If they're not, start with quieter places and off-peak times.
Always keep your dog on a leash, unless the venue has a secure, designated off-leash area.
Bring a water bowl and some treats for your dog. Some dog-friendly venues may provide these, but it's always good to be prepared.
Respect the rules and other patrons. Not everyone is a dog lover, so make sure your dog doesn't disturb other customers.
Conclusion
Dining out with your dog can be a wonderful experience, and with resources like DogFriendly and Dugs n' Pubs, it's easier than ever to find the perfect spot. So next time you're planning a meal out, don't leave your furry friend behind - bring them along for the adventure!