Posted by Zena Conkey on Jul 01, 2021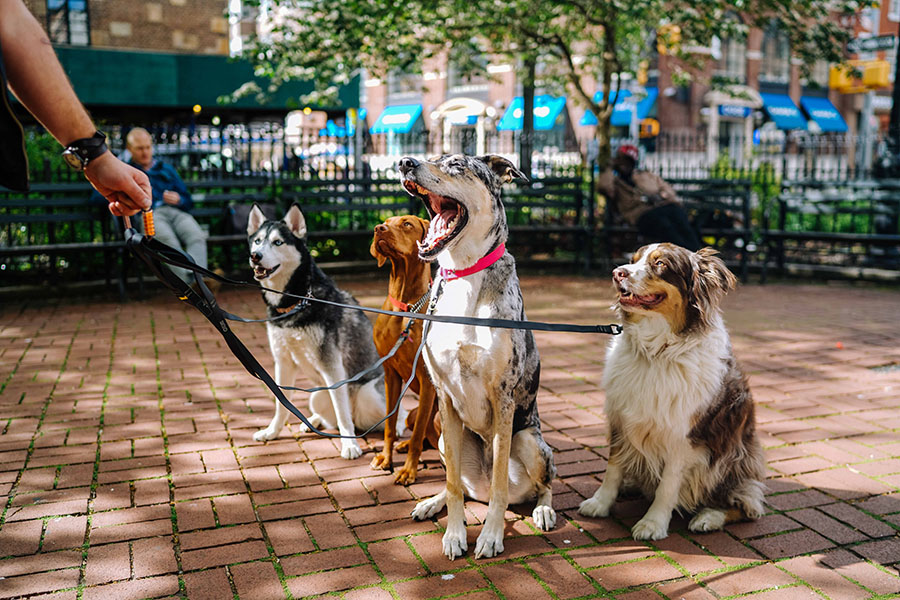 A couple of generations ago the family dog would have usually had company, in the home, most of the time. Yet with working hours becoming longer and the whole family out to work the house is often empty, so what can you do about the home-alone dog to make sure they are happy?
Dogs are group animals, they don't usually fare well if they are left alone. Like humans most dogs need regular interaction and companionship. The lonely canine can easily develop separation anxiety and even depression. So if you are out at work all day perhaps it is time to consider a dog walker.
Thankfully this new wave of canine care is becoming increasingly available in the form of dog walkers, pet caretakers and even doggy day care. We are going to give you an overview of choosing the best dog walker for your pet and your own peace of mind.
Dog walkers are brilliant and the best thing is their availability is growing. A dog walker will usually gather a client base and either walk dogs in groups or individually if you prefer or if your dog is insecure around other dogs. Like every other profession there are good and bad canine carers and it is vitally important that you choose the right one.
Choosing a Canine Carer
If you are looking for a dog walker take a look at the checklist below. Any professional walker will tick all of the boxes plus make you feel 100% secure about their part in looking after your friend.
Experience and qualifications in pet care
Insurance for when your dog is in their care
A willingness to meet your dog, whilst making arrangements to walk them, and a natural affinity with your pet
Reliable references and good reviews that you can follow up – I recommend doing this!
A professional dog walker should not only care for your dog's well-being but also be able to recognize general signs of ill health. First aid is part of the role as a professional. This will include the ability to recognise and coping with injury, illness and health problems such as overheating or bloating in a dog.
Another part of responsibility that lies with any dog walker is that of safe travel. A car with a sufficient barrier, crate or car harness is the only way a canine carer should transport your dog. They should have enough individual travelling space for every dog that they transport.
It is important that no dog is pushed together with another, strange dog, for a journey because this can have severe consequences. I recall recently seeing a stickered dog walker's estate care, packed full of barking dogs and unattended, on a supermarket car park. This is exactly the kind of situation you can avoid putting your dog into, by taking the very best care when choosing a part time carer for your own pet, you want to know that your dog is in the best care possible.
A carefully chosen dog walker is a fantastic idea and much better than leaving your pet home-alone for long periods. So why not do some research and see who is available in your area today?