Description & Size guide
NEW 2018 Updated Design
There are many reasons why the Omnijore™ Joring System from Ruffwear is earning great reviews. This system is an item of dog training equipment that has not so far been matched in quality, design and comfort for the dog and owner that run or does many other activities together.
The complete system comes with a human hip belt, waist sizes 27-48" (68-123 cm) the canine harness and the towline that links the two.
The harness is comfortable and will fit the dog perfectly causing no rubbed areas or sore spots to be created during the chosen sport. With a single piece design for a fluid fit and a removable belly strap for the dog who is new to Joring. Five points of adjustment will ensure a good and snugly fitting harness. The canine harness is available in three sizes.
The hip belt is fully adjustable with new and improved leg loops to keep it in place. It is also handy for carrying water and other small items. The towline also has a quick release design if needed.
Designed for many pulling related activities including;
Jogging
Skijoring
Mountainboard-joring
Skatejoring
Bikejoring
Canicross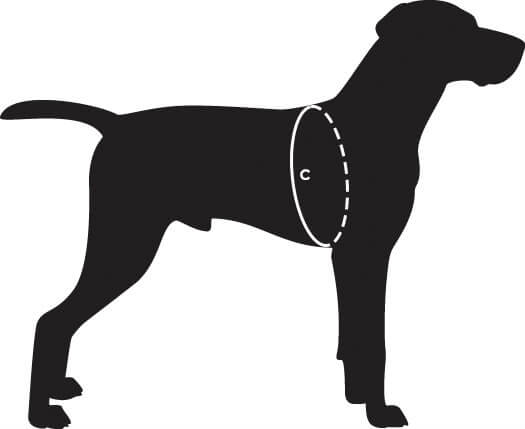 How To Measure:
Measure around the widest part of your dog's rib cage.
| SIZE | Dogs Chest (Girth) |
| --- | --- |
| Small | 56-69cm (22-27") |
| Medium | 69-81cm (27-32") |
| Large | 81-107cm (32-42") |
Washing Instructions
Secure Fasteners
Hand Wash
Mild Detergent
Hang Dry