Posted by Amy Wellcoat on 16th Nov 2021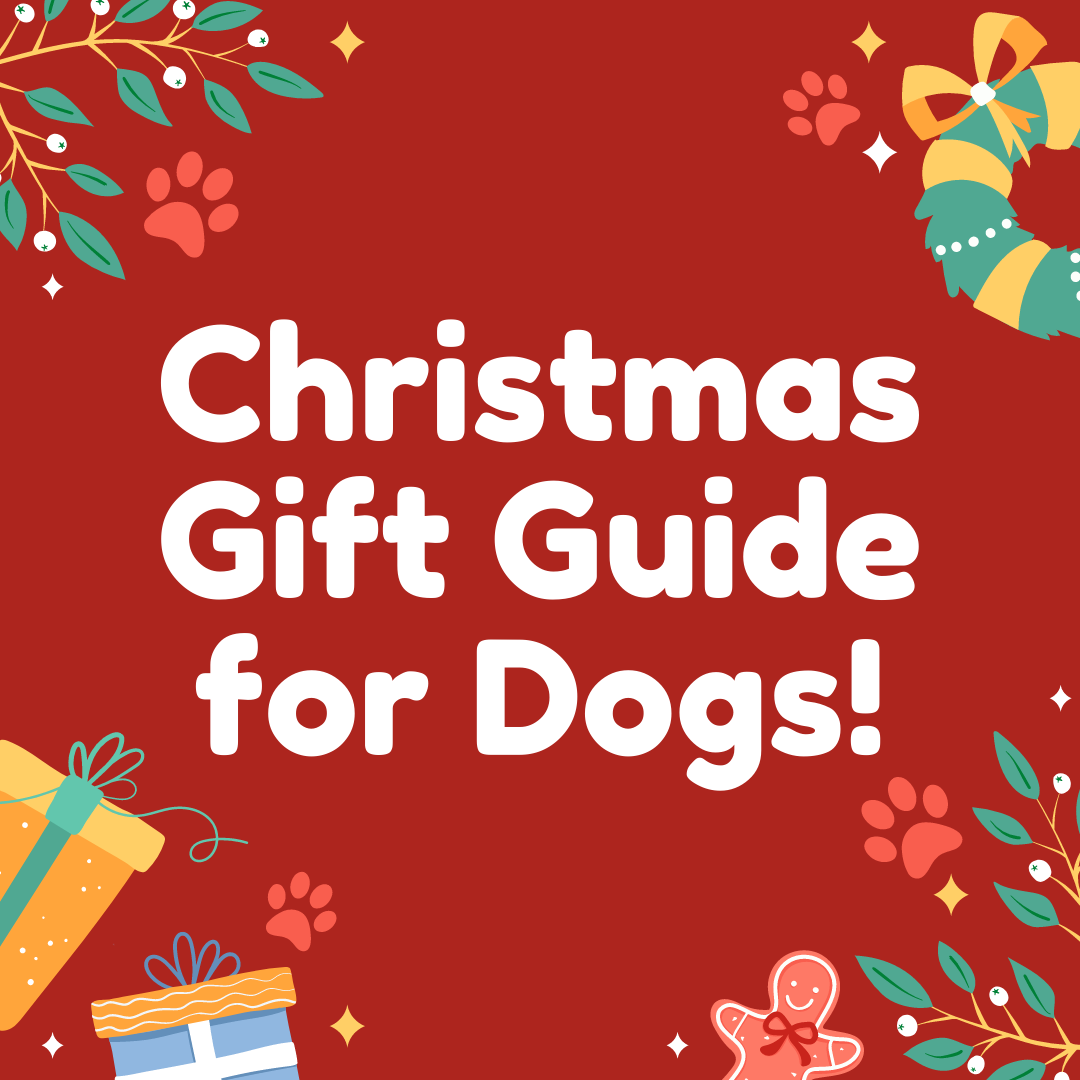 It's almost that time of year again, where we get the whole family round for a day of fun, laughter, joy, and good food! Make sure you don't forget about your canine companion and all the other furry friends in your life, we're sure they wouldn't mind joining in on the fun (and tasty snacks). That's why we've put together this Christmas Gift Guide to help you decide what presents to get for them and for like-minded dog mums and dads!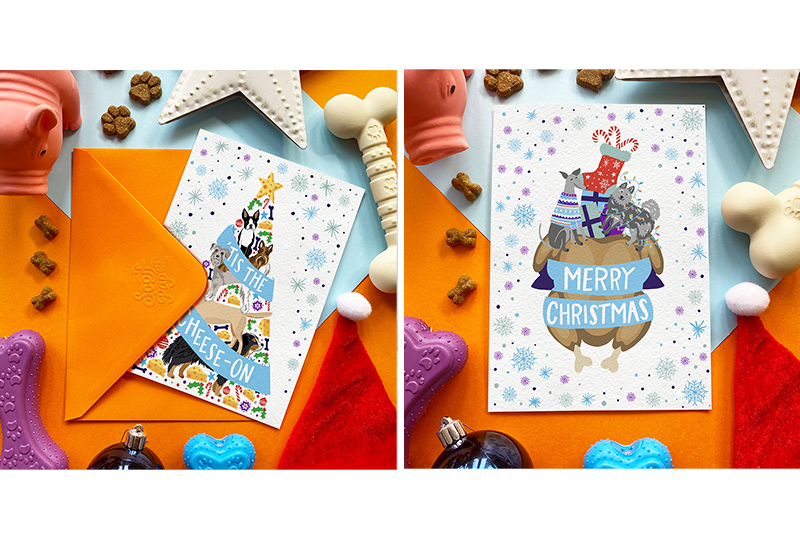 Not sure where to start? We think that Scoff Paper's Christmas Cards for dogs make the perfect little gift - and they're edible too! Use their edible ink pen or a pencil to write down your festive loving messages and scribble some doggy doodles on the back. We know that dog's can't read, but they're sure to appreciate those delicious flavours and smells of chicken, turkey and cheese as soon as you open up that envelope!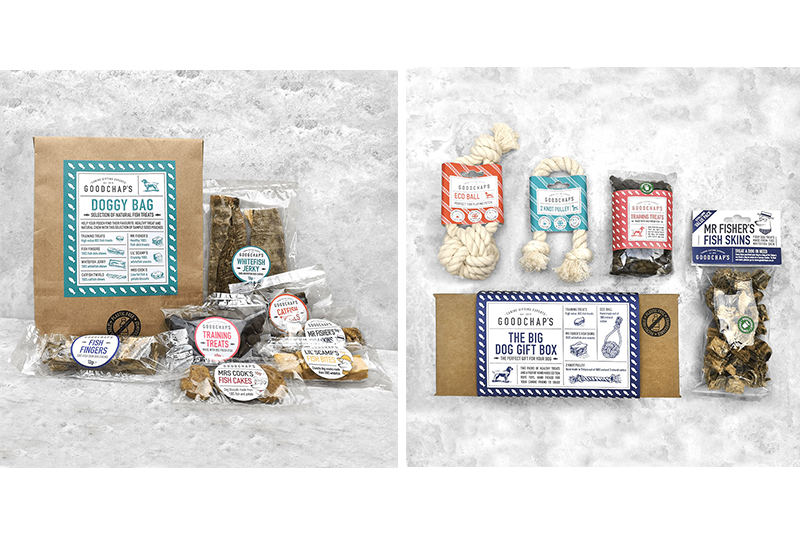 Maybe you're looking for a festive gift box full of everything your dog loves, all wrapped up in the perfect little parcel. Well, we have a range of different Goodchap's Christmas Boxes, including the Pup's First Gift Box for every puppy's first Christmas! Complete with a fun rope toy and some tasty treats inside. There's also the Big Dog Gift Box and the Doggy Bag, as well as the beautifully designed Cracking Festive Treats Tin by Lily's Kitchen, you can even reuse this tin for other doggy biscuits in the future.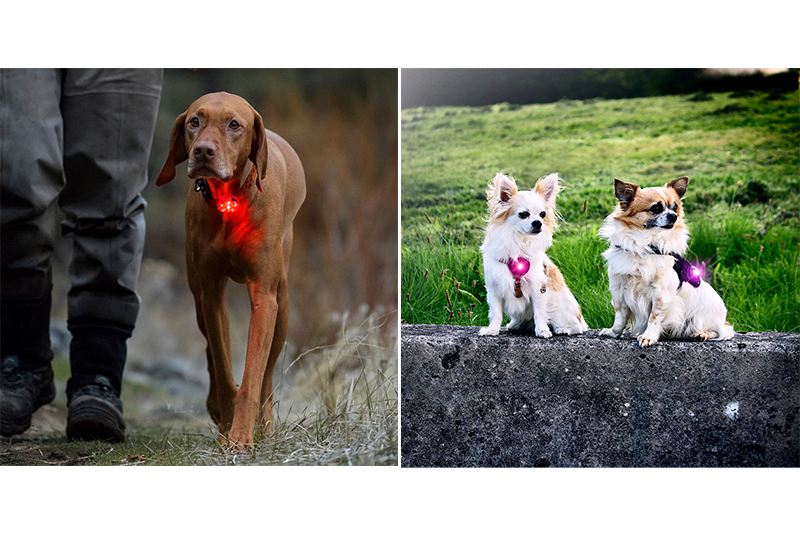 A useful and practical gift for this time of year would definitely be a handy clip on dog light like the Beacon or the Orbiloc Dog Dual Safety Light, these lights easily attach to your dog's harness, collar, lead, or yourself to help keep you both safe and seen during these darker evening walks and misty mornings.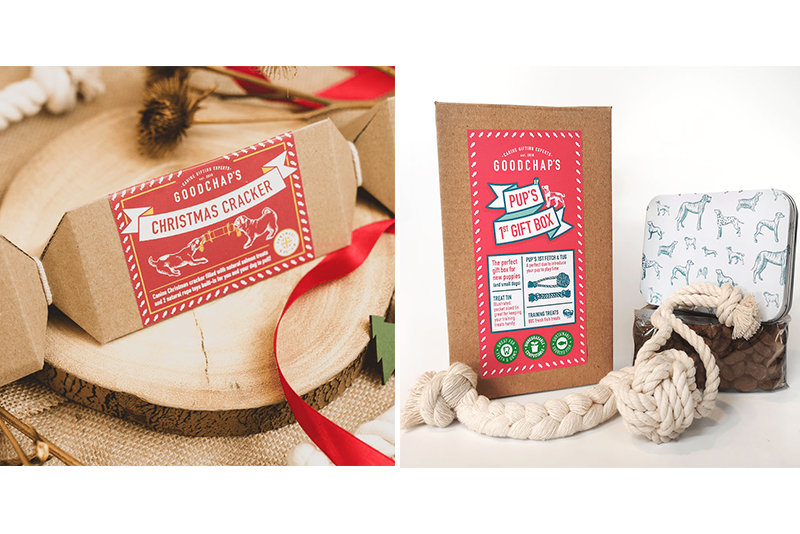 Whilst you, your friends and family have fun pulling festive crackers on the big day (making sure they're not too loud of course), why not get your dog involved with their own fun little cracker! The Goodchap's Christmas Cracker for dogs has a soft rope toy inside, it'll keep them busy as you work your way through your Christmas Dinner, it might even help them forget about that big tasty chicken on the table! Then again, maybe not.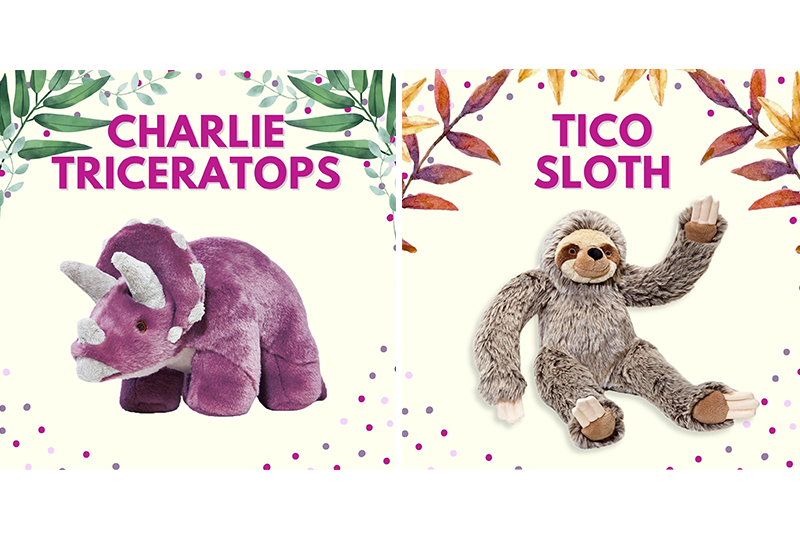 After your big dinner, there's nothing better than having a sit down and chill with belly full of delicious grub - and we think your dog agrees! A plush soft friend to cuddle and snuggle into makes it all the more enjoyable, Our Fluff & Tuff friends make the best companions for napping, playing and fetching! Some of our favourites include Charlie Triceratops, Phoebe & Joey, Tico Sloth and Sadie Bear.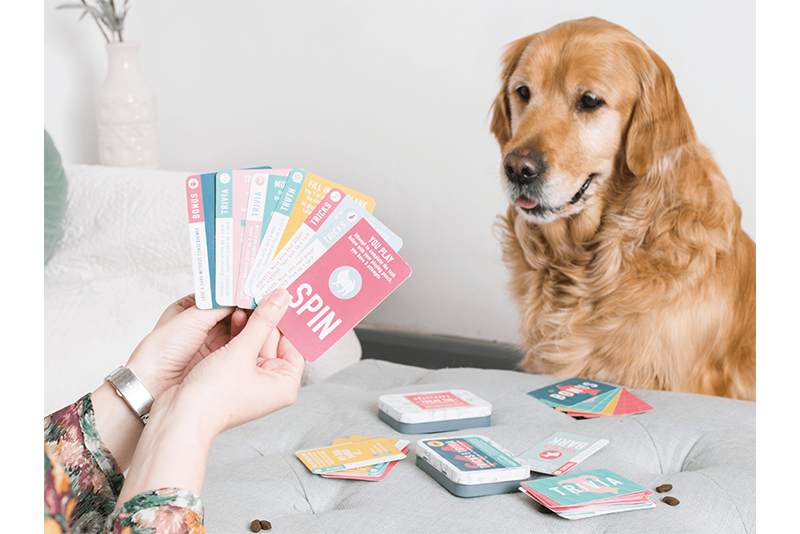 Getting the family all together at Christmas is what it's all about. Why not try something fun and different this year, here's a game where you can get the dog involved in the fun too. The Tricks & Trivia card game by Goodchap's is similar to the classic game of Uno, except this one allows you to compete with your friends and family to see who has the best bond with their furry friend! Play with a random hand of categories including tricks, truths and trivia quiz questions, this game will be such a fun activity to do in the afternoon, or in the evening after Christmas dinner. Who knows, it could even become your family's new Christmas tradition!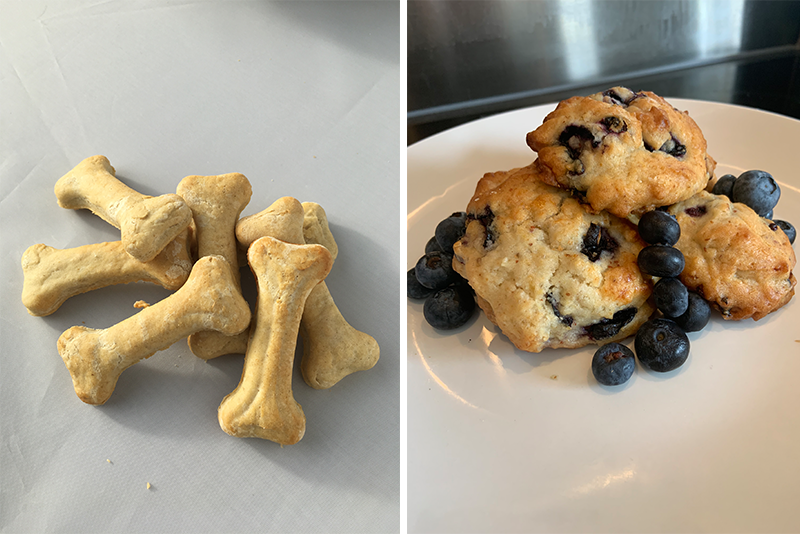 Another fun activity to try with your dog is home barking! Yeah, we mean home baking doggy biscuits - yum! Sniffe&Likkit have an exciting Home Baking Kit which even includes a fun bone and paw shaped baking tray which you can use again and again. Oggi's Oven also have a range of biscuit and cake baking mixes with a fun variety of delicious flavour like cheese or apple! This is also a really fun bonding activity to do where the kids can get involved too, there's your boxing day plans sorted.
How could we forget about gifts for all the dog mums and dads out there?! Don't worry - we didn't. If you're looking to gift something useful, a great gift could be the new Hydratem8 3 in 1 bottle for on the go, a Walkie Bag to store everything you need when out on your adventures with the pup, or the Bertie Girl Harris Tweed Poo Bag Holders with fun Scottish designs! Make their parenting life much easier with accessories like the Dog Drying Mitts by Ruff & Tumble, pop them on and run your hands over your dog's body and legs to dry off excess water and mud after a fun expedition out in the great outdoors, saving the car and your furniture from the watery shakes, (not that we really mind, it's natural!)
We hope this canine Christmas Gift Guide was helpful in your search for the pawfect presents! Merry Christmas to you all, enjoy the festivities with your furry best friends - we hope they love their gifts.
If you do purchase any Christmas Dog Gifts from us, then be sure to send us some photos of your pup opening, sniffing and trying out their new gear and treats - we would love to see! Our email address is social@k9active.co.uk